>>>DOWNLOAD HERE (Ripper v10)<<<
(Download Link last updated: Dec 17 2015.)
Map Authors looking to utilize the Ripper:
VIDEO UPDATED OCT 18 2015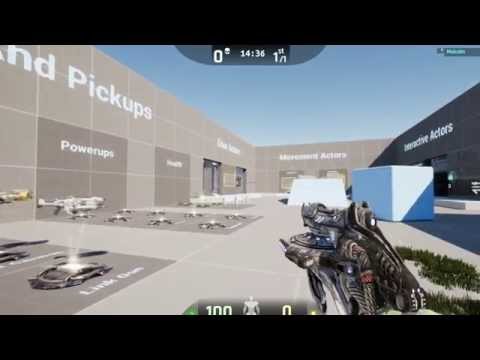 VIDEO UPDATED MARCH 16 2015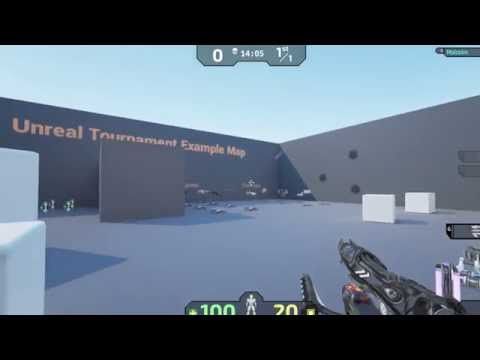 |
|
Features of this Ripper:
Primary Fire
: Rapid fire of bouncing razor discs. Discs can decapitate players. Numerous configuration options for handling balancing of bouncing behaviors.
Primary Fire (Melee Range)
: Fast slash / saw attack. Higher damage than a standard primary blade. Can also decapitate opponents with a headshot.
Alternate Fire
: Explosive-charged discs.
Alternate Fire + Primary Fire
: Enable guidance laser. Explosive-charged discs guide to the laser.
Discussion:
I am really happy with how the mix of features here plays out, but I'm still open to additional ideas on the alternate fire. I think for the most part this mix of features gives us a well rounded weapon that's rewarding to use and has some unique features (control space effectively with the primary, projectile-based headshots, guided fire projectiles on the secondary). I'm still open to new ideas on the secondary fire but I really do enjoy how this weapon brings both the Unreal Razorjack and the Unreal Tournament Ripper together into a cohesive whole.
That said, if you think you have a killer idea for the altfire feel free to suggest it and I might try it out.
Installation & Playing Instructions
There are two ways that the Ripper can be played with.
Download and play the Weapons Testing Arena that I have created (Direct download to map). The Weapons Testing arena is a version of DM-ASDF that features some of my custom weapons. Simply load up the map and play. On this map, the BioRifle is replaced with the Ripper.
Utilize the built-in "Weapon Replacement" mutator to replace another weapon of your choice with the Ripper.
As always please let me know if you have difficulties getting this working, find bugs, or just want to give feedback on the weapon.