The Grenade Launcher was a bit of an overlooked weapon that first appeared in UT2004. I think the concept had some potential and I would like to bring it back as a weapon in UT4's implementation of Onslaught (if there is one), so I whipped up a prototype for playing around with.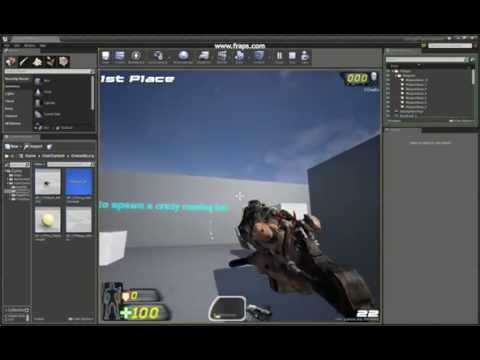 Primary Fire : Launches sticky grenades
Secondary Fire: Detonates sticky grenades
Currently the blueprints for this weapon are using some placeholder stuff, but I'd like to bring this more towards the EONS Grenade Launcher which I created for UT2004, where the grenades themselves detonated with a small electrical EMP-like effect that had additional effects on vehicle targets. I also think it might be fun to bring in some U2 style flavor by giving this weapon alternate ammunition types (which would be pretty easy, but currently don't know what I would want for other ammunitions).