Hello everyone! I had an idea for the BioRifle that I thought might add some nice utility. The concept is that you can shoot a charged glob and then shoot it with secondary fire to explode it into a web of goo. My initial thought was that this web would slow any players or projectiles passing through it, but maybe you guys have some different ideas.
Also, we would need to think of a way to differentiate primary and secondary fire. Again, my initial thought was that it would be a slower-moving projectile that increases the gravity of a player if it directly hits them. I know movement-impairing effects aren't that popular, but I thought the difficulty of a slow-moving direct hit could be a good counter-balance to the effects.
The prototype is kind of buggy; sometimes the globs go through the walls, but you can still get the idea.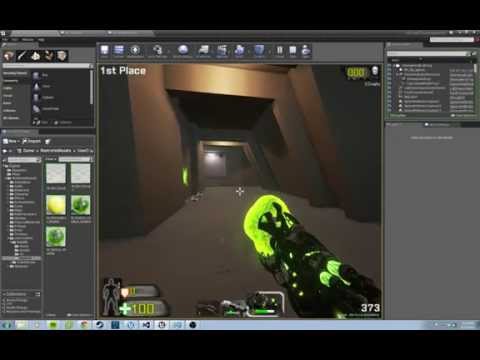 I'd love to know if you guys think the idea is worth pursuing.