>>>DOWNLOAD HERE<<<
VIDEO UPDATED Jan 21 2016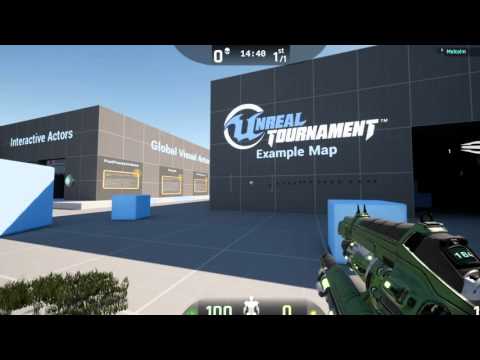 Features of this Weapon:
Primary Fire: Rapid fire of deadly plasma bolts
Alternate Fire: Cutting stream of plasma energy. Does not interfere with targeted enemy's movement.
Multipress Alternate Fire: Releases a burst of plasma energy in front of the user, dealing damage and knocking back nearby foes, or explosively propelling the wielder in the opposite direction.
Discussion
So there has been a lot of complaining about the current implementation of the Link Gun. I don't really want to engage with that because the UT4 Link Gun to me is the first time that the Link Gun has been a weapon that has stood roughly even with the other weapons in fragging potential. However, I do think that we are getting a little myopic in focusing on particular mechanics and there are a lot more creative things we can do with the Link Gun than we're currently exploring. The 'Repulsor' idea is just one of these, and I'll be trying to explore more going forward. Right now the implementation for getting the Repulsor behavior working in the game is kind of hacky (IMO) so I will definitely need to look into getting the behavior I actually want out of this. But at the moment it's passable and demonstrates the idea.