---
Concept: Reflective Shock Rifle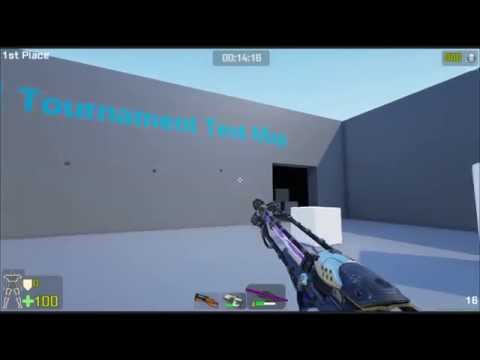 Notes:
Implemented in C++. Would really like for this to be officially implemented in UT4 but Epic has not shown any interest in doing so thus far.
I really wanted to implement this functionality for UT4 since I created some levels utilizing it in UT2004 and there seemed to be a lot of interest in adding bouncing behavior to the Shock Rifle for this version of the game. The approach I'm using here allows level designers to control the power of this added functionality through use of physics settings for a given material. I still don't know if this is the best way to handle it, but it seems like it gives us a great deal of flexibility in determining how powerful and prevalent this functionality is, while still allowing us to explore the fun possibilities it presents.
---
Sapphire Shock Rifle
LATEST VIDEO UPDATED Sept 05 2015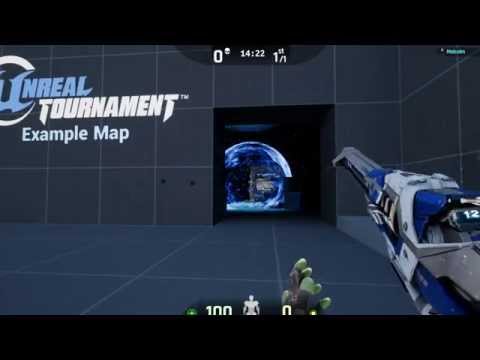 The Sapphire Shock Rifle is a variant of the Shock Rifle for UT4. The most visible change is that the Sapphire Shock Rifle returns the Shock Rifle to its
correct
, blue-colored glory. The Sapphire Shock Rifle also utilizes the original Unreal Tournament sounds and features fully customized effects for all weapon firing modes. Functionality with the Sapphire Shock Rifle is changed in various ways in order to create a weapon that is more fun to use for newcomers and veterans alike.
>>>DOWNLOAD HERE (Sapphire v10)<<<
(Download Link last updated: Dec 14 2015.)
Installation & Playing Instructions
There are three main ways that the Sapphire Shock Rifle can be played with.
Download and play the Weapons Testing Arena that I have created (Direct download to map). The Weapons Testing arena is a version of DM-ASDF that features some of my custom weapons. Simply load up the map and play. On this map, the default UT4 'Shock Rifle' is replaced by the Sapphire Shock Rifle. Recommended for offline players & testers!
Download the custom Mutator Sapphire Shock Rifle Replacer that I have created. This mutator replaces all default UT4 'Shock Rifles' on a level with Sapphire Shock Rifles. Recommended for Server Admins!
Utilize the built-in "Weapon Replacement" mutator to replace another weapon of your choice with the Sapphire Shock Rifle.
As always please let me know if you have difficulties getting this working, find bugs, or just want to give feedback on the weapon.