>>>DOWNLOAD HERE<<<
(Download Link last updated: Oct 04 2015.)
VIDEO UPDATED April 25 2015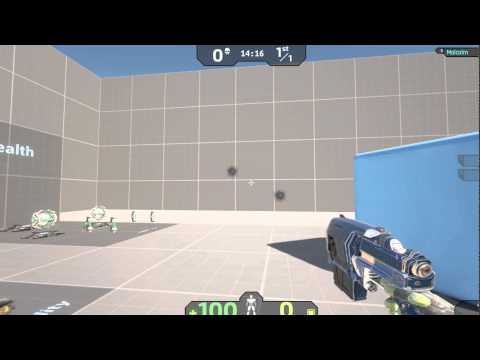 Features of this Weapon:
Primary Fire: Rapid fire of nonlethal tazer bolts.
Alternate Fire : Charges up over time to release a singular, more powerful and explosive bolt.
Ammo: Ammo for the Dispersion Pistol regenerates over time. The closer you are to completely depleting the energy charge, the faster it regenerates.
Discussion
This weapon is meant to be a roughly-faithful version of the Dispersion Pistol from Unreal 1, and intended for use in the Unreal remake project. Overall characteristics are inspired by the original but in the interest of making this more fun for tournament use the overall damage output is a bit higher to begin with. This version should be mostly 'complete' on the programming side, but there is a large amount of work to actually finalize this weapon. Currently needs a new model, animation, sounds, particles, you name it.
As always please let me know if you have difficulties getting this working, find bugs, or just want to give feedback on the weapon.