Game devs, fellow Unreal Tournament players, my greatest concerns for any upcoming UT title would be a great forgetting of one component that made the atmosphere so appealing.
My simplest and greatest example would be the visuals and music in Facing Worlds - I think everyone knows of this map and yet most modern sci-fi shooter incarnations bear no acknowledgement of this style's greatness. It isn't a style exclusive to UT (though UT was a great proponent of DnB+high sci-fi atmospheres, other games like MDK2 for dreamcast also had this), but we haven't really seen it since.
Anyway here is a small reminder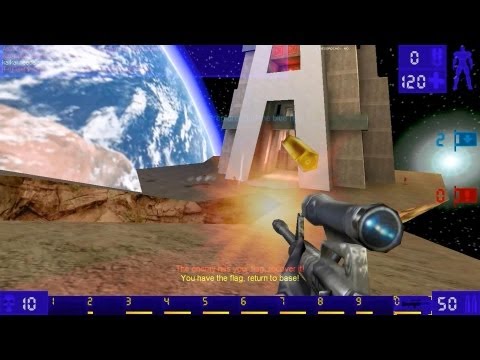 I love this genre of music (which is still quite prevalent on youtube) SPECIFICALLY because it takes me back to this time period and because it's easy to listen to for hours on end. I hope I can generate some kind of hype for this style. Meanwhile I'm going to update this thread with more examples.
Thanks for your consideration (and do relocate this thread if this isn't the best place for it).