It seems that this build has brought a significant decrease in hit registration across the board. In previous builds, on occasion you'd have shots that appear to fly through the enemy hitbox, but deal no damage. In return you'd also actually see shots that hit you, but you don't take any damage. In this build this seems to now be a frequent problem. Example: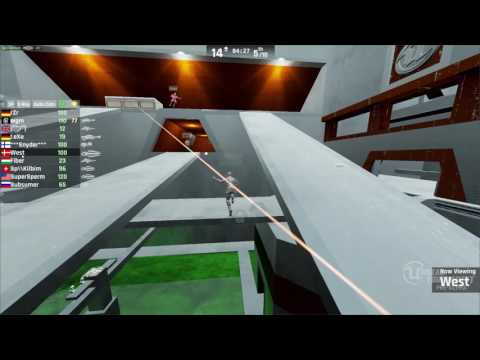 Shot 1: Flies through the centre of the model without dealing damage.
Shot 2: Hits the model on what I can only assume is the highest part of the hitbox, but doesn't register a headshot.
Both players in this video had around 25ms latency (totalling 50ms difference).
In my opinion, in this stage of development, there are only a few factors that should be of critical priority: performance, networking and the best gameplay balance that can be achieved during testing. Performance has improved, gameplay balance is reasonable with a few exceptions, but networking is really not hitting the mark. It's really quite discouraging to be involved in league/competitive play when these kinds of issues are present. It makes the game feel unfair, and worse than that - not enjoyable.