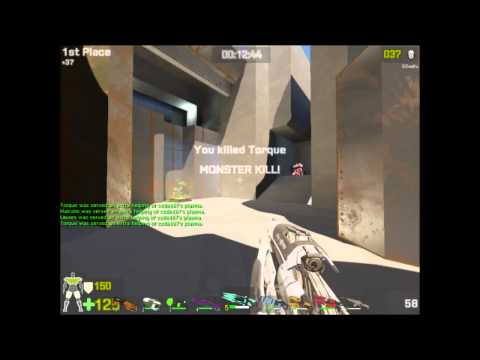 Ive made a quick video to demo how **** the shock is compared to pretty much every other weapon. The Link and Mini i even shot slower then max speed Plus link blocks shock.
Rockets can dead 2400 damage 24rocketsx100Hp Very fast no combos required.
On a newly spawned player 1rocket = death 1flak=death 1sniper shot=death 1 (2 body) 1bio= death 3mini secondary = death (faster rate of fire) same as the link....
Shock is only good when you combo at the moment and useless any other time. Slow rate of fire compared to rest and A LOT less damage without combos. 3 shots to kill while everything else is INSTAGIB 1 shot.
Please for the love of god i beg you increase Primary and Secondary damage. This is the shock rifle, Not everyone is a pro comboer weapon still needs to be effective if not comboing. Increase primary to 50 and secondary to 60 as its a lot slower. Or Decrease damage from all the others to balance this out.
Look how fast you can kill with sniper, rocket, flak and the rest too all faster then the shock. The most powerful weapon, iconic to UT, is now too weak.
Thanx for reading and watching the clip.