The past week I've begun messing with ideas for intros, trailers etc and in this thread I'll be updating progress and writing a bit about what I've had to do to accomplish these cinematics, including bugs I've run into along the way and such.
First of all, here is my current version. It has a rendering bug in form of a little skip, this is due to some limitations I will explain in a moment.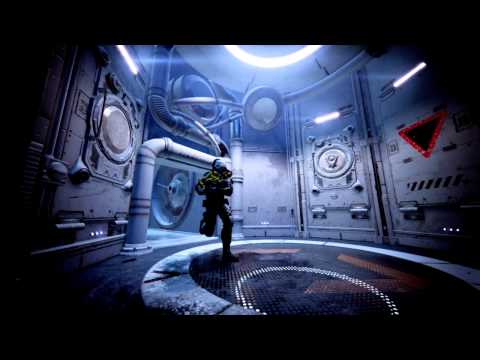 https://www.youtube.com/watch?v=KTWUrvywaQQ
Making cinematics in UE4 is pretty straightforward and I've been able to transfer most of my experience from UE3/UDK over to that, and subsequently from UE4 to UT4, with some major exceptions which probably have a lot to do with it being an alpha version of the game and cinematics being lowest on the list of priorities. To get to a point where you can even script a camera flythrough in this game, currently you must force the gametype to something non-UT, or the camera will not aim properly and it will simply follow your mouse. Cinematic Mode options do not all work, only turning HUD off and maybe some other one like locking the player movement.
Originally I had some different ideas, and I might still explore them later, but they are more complex because they involve more hand movement such as picking up weapons off a rack and walking down a hall toward the arena, animations that don't currently exist in the game and are difficult to make look correct. For this video, I was able to create some of my own animations, but they tend to be more ambient, stuff like the player looking around, which is easier to pull off and to blend with existing taunts etc.
Camera tricks were used to hide transitions between anims in matinee, where it's not easy to do blending and UE4 does not yet to my knowledge allow blending between animations as UE3 did. To accomplish what resembled gameplay, I manually animated things like the flak shell ejecting, triggered sparks at appropriate times and so on. The effect isn't perfect, and in one way it would have been preferable to have the camera move around during a real match but that would involve a lot of trial and error, and each render would end up different IF it worked.
Currently matinee movie export crashes the editor, and so I needed to use a realtime alternative for capture, in this case I used Fraps, since that's what I own. There might be something that handles DX11 and up and UE4 specifically better than Fraps, but I couldn't be bothered looking around. Tips are welcome though.
Sound effects and voiceovers and such were a consideration, but not yet integrated. If this video turns into something, it could very well be with some kind of dramatic trailer voiceover. We'll see. Otherwise it was a good test of the current capabilities and restrictions, and I can move on to something a bit better planned. A lot of this was planned on the fly, such as the launchbay style door opening, revealing Malcolm beckoning the player to join the tournament. The furnace logo was a last minute touch.
The lighting for the level was largely redone for cinematic purposes, to be all dynamically lit. The reason for this was really, as it always is for me, ease of use and WYSIWYG. I don't have to do long light rebuilds every time I change something, which really interferes with what you can do cinematically. I tried not to compromise the feel of the level, and hopefully in some cases even improved the lighting or made it more dramatic at least. I find the default lighting on the tower materials washes out details and doesn't show the resolution of the engine to the extent that they could, so I tried to achieve a bit better balance there.
Unfortunately the render above leaves a lot to be desired by being screen capped and limited to 720p with Fraps compression. A lot of fine detail is lost. But it's a starting point, and I think I'll be able to achieve something more impressive from here.